Apple iPhone XS Max sports a very high price tag, and that's also why you should invest in a good case to keep this safe. Here we tested two iPhone XS Max accessories.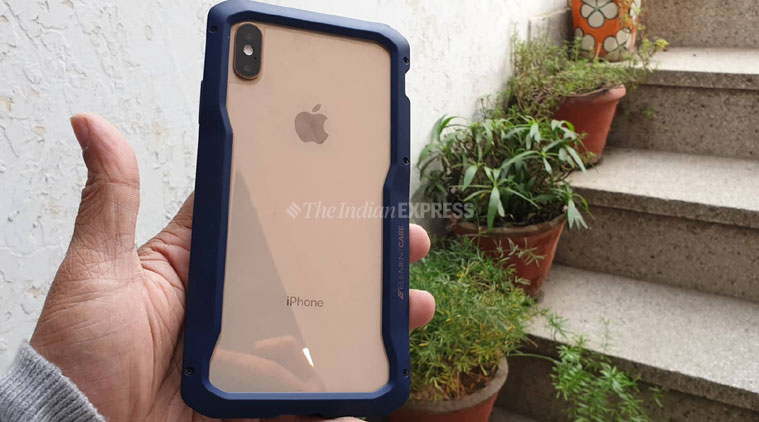 The Apple iPhone XS Max is a unique phone in the iOS universe. It might be the first of many in this size, but for now it is unique. But it also posses unique challenges. Despite having the best glass Apple has ever put on a phone, the fact is that this phone has glass on two sides, which has its threshold.
Given the price tag of the phone you have to invest in something that protects it all day long. And since you have paid a grand packet on the iPhone XS Max, it might not make much sense to mummify your phone, hiding its features and style.
This is where the Element Case Vapor-S comes in. The Vapor-S is a metal bumper case for the iPhone XS Max with rear glass protection. That is putting it mildly. This is infact a military grade metal frame for the iPhone, that keeps it away from the surface in case of a fall.
And I was not joking when I said military grade. The case needs to be riveted in with a unique wrench, which you also need in order to take the case off. This means the bumper is tightly in place at all times.
["source=ndtv"]