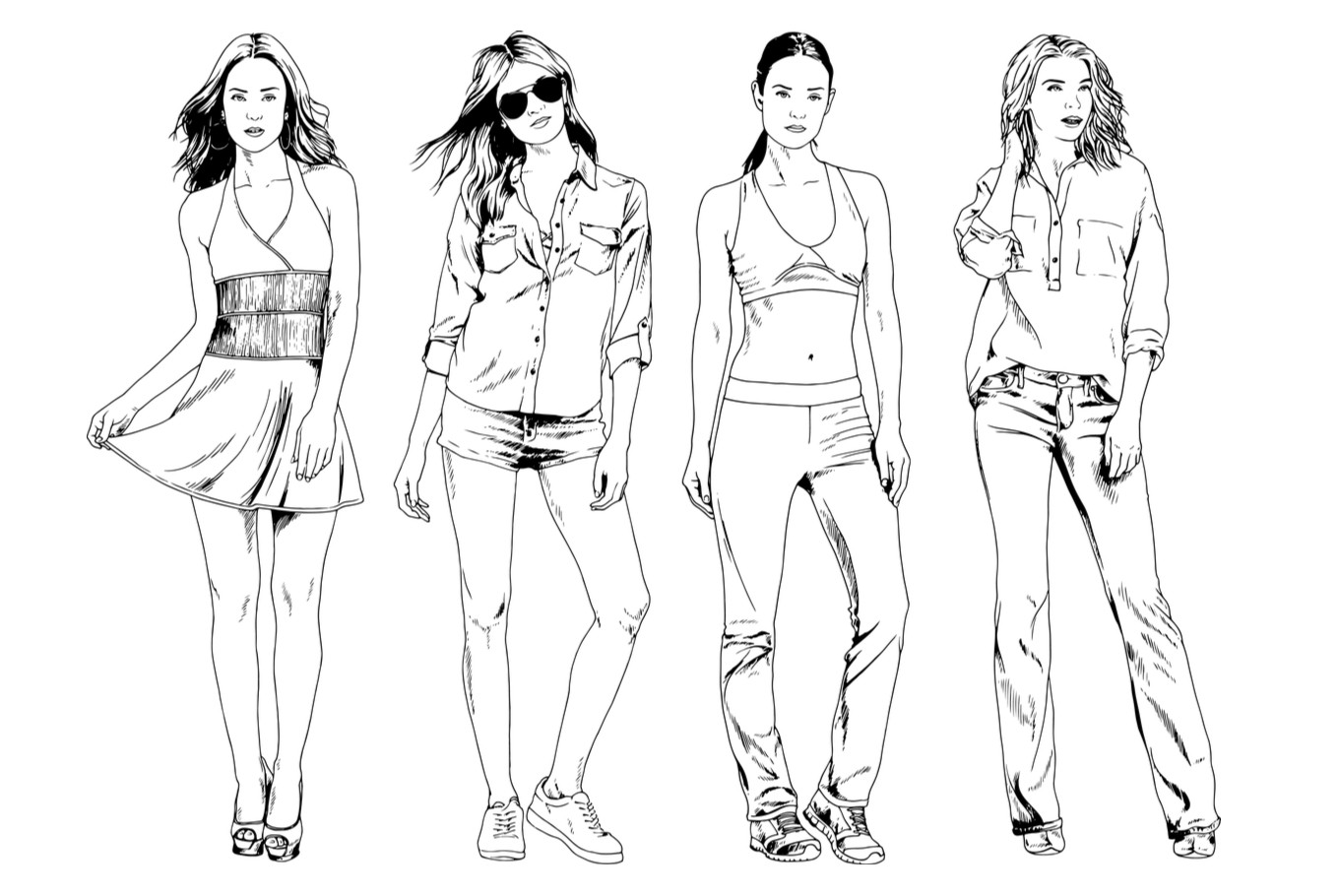 Yes, there are fights in fashion, and not just the kind of hissy catfights among fashion folks as you've probably seen in the likes of the televised Next Top Modelreality show.
The real fights in fashion always center on two sides; the creative realm to usher in the next trend, and the business camp to translate the creativity into revenue.
At the end of the day, beyond the priceless couture or hyped streetwear, fashion is inherently a business.
As the world's population steadily moves in hordes to cities and lifestyle becomes more dynamic and informal, fashion choices have gradually shifted into less death-or-alive situations.
Increasing mobility means a person may attend a handful of daily engagements wearing just an ensemble without the chance to go home and change, so the attire needs to be relevant to the course of the day instead of just a symbol of personal taste or purchasing power.
Even better if the particular fashion of choice can be a conversational starter attuned to the issue of the day –– showing relevance, not distance.
Lulu Lutfi Labibi, the Yogyakarta-based fashion designer who's been credited for reviving lurik into the premium wardrobe, decided to shorten the distance by working with a handful of fellow Yogyakarta-based artisans and renowned artists, Indieguerillas, to open Warung Murakabi in the newly opened 12thARTJOG, Indonesia's most coveted contemporary art fair.
Following the local philosophy of gotong royong (equal collaboration), Warung Murakabi is indeed a functioning warung (small shop) where goodies are offered with friendly personal approaches and patrons can socialize with each other within the intimate outlet.
On one side there is a marvelous art installation depicting lush vegetation, on the other side there is a fashion installation featuring Lulu's lurik and batik designs, and just a step across the hall there is the furniture installation –– all a collaboration under the Warung Murakabi umbrella.
Serenaded by the Tumbas (buy in kromo Javanese dialect) litany, a not-so-subliminal message to coax visitors to make purchases, that corner of the Jogja National Museum's ground floor does offer a small refuge for the weary urbanites who come for a healthy dose of art, a little fashion fix and hopefully a stylish shot or two for social media.
In recent years, many other designers have launched a capsule collection incorporating works of popular artists, but with the Warung Murakabi collaboration, Lulu, a graduate of Yogyakarta's most prestigious art school majoring in textiles, showed that his brand was more seamlessly woven into the art scene.
Many art aficionados, a crowd often thumbing their noses down at fashion as shallow hedonism, didn't seem to have trouble snapping up the merchandise, especially after Lulu rolled out a trunk show during ARTJOG's opening party.
Another route is taken by Fashionlink, the commercial outlet dedicated to promising local designers in Senayan City.
Run by the power behind Jakarta Fashion Week (JFW), Fashionlink tries to address the environmental concerns directed in recent years at the global fashion industry.
While JFW has steadily allotted more slots to ecofriendly designs in the past couple of years, Fashionlink extended hands to premium furniture purveyor Savana and WWF Indonesia to launch Fashion Habitat, displayed within its premise in July and August.
Savana's conceptual works offer representation of the endangered Sumatran tiger, Javan rhino and whale shark that are hoped to induce awareness of patrons to not only the animals' plight but also fashion consumption style that has polluted and depleted the environment –– a direct counterattack at fast fashion labels that have inundated shopping malls worldwide and eroded Indonesian designers' market share domestically.
A portion of sales throughout the exhibition is also donated to the WWF conservation fund.
While it may look a bit like a promotional gimmick, Fashionlink still has room to leverage this initiative further.
The International Tiger Day just took place last week, a follow-up awareness campaign could've been developed. The conceptual furniture could be turned into more use, perhaps educational tours or auctions of some kind, to raise both awareness and funds for the WWF.
Perhaps some of the talents selected for the upcoming JFW could feature works with textiles of zero waste affecting the habitat of endangered species.
Relevance is today's name of the game.
You stay relevant to the public consciousness, you are factored into the public conversation, you remain the label increasingly finicky consumers will choose. Even the hoity-toity fashion folks now need to tread on this path.
So, who's ready to do even more?
["source=thejakartapost"]