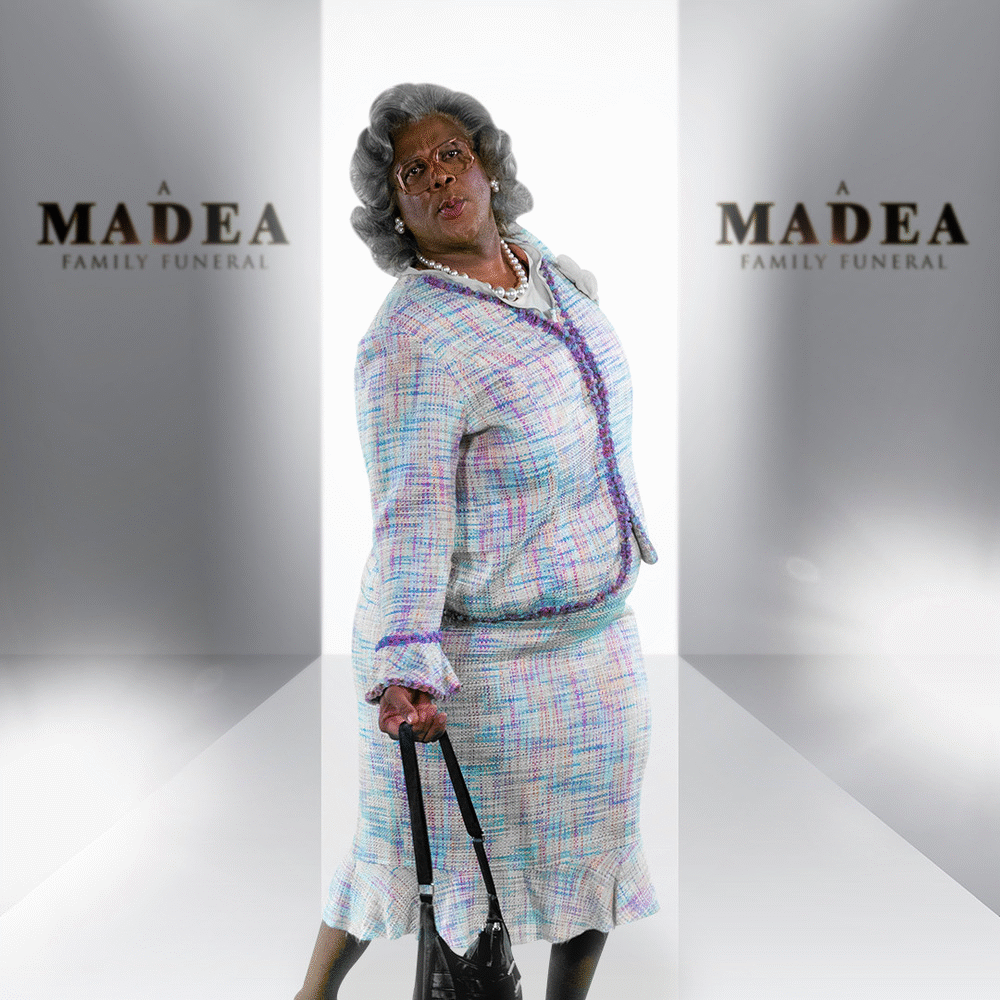 Fact: Defining your personal sense of style is tricky. That's precisely why it's so important to have fashion role models to look to for inspiration.
Enter the impossible-to-ignore: Mabel "Madea" Simmons, who we were lucky enough to catch up with after her runway debut. "My style is a mix of vintage and modern chic. Ya girl is always dressed to impress, and wearing something that still allows me to drop it like it's hot," shares the star. We're not saying you have to carbon copy her exact look, but you can (and should) take notes.
So go on, take what you will and make it your own. And when in doubt remember that fashion is supposed to be fun, honey!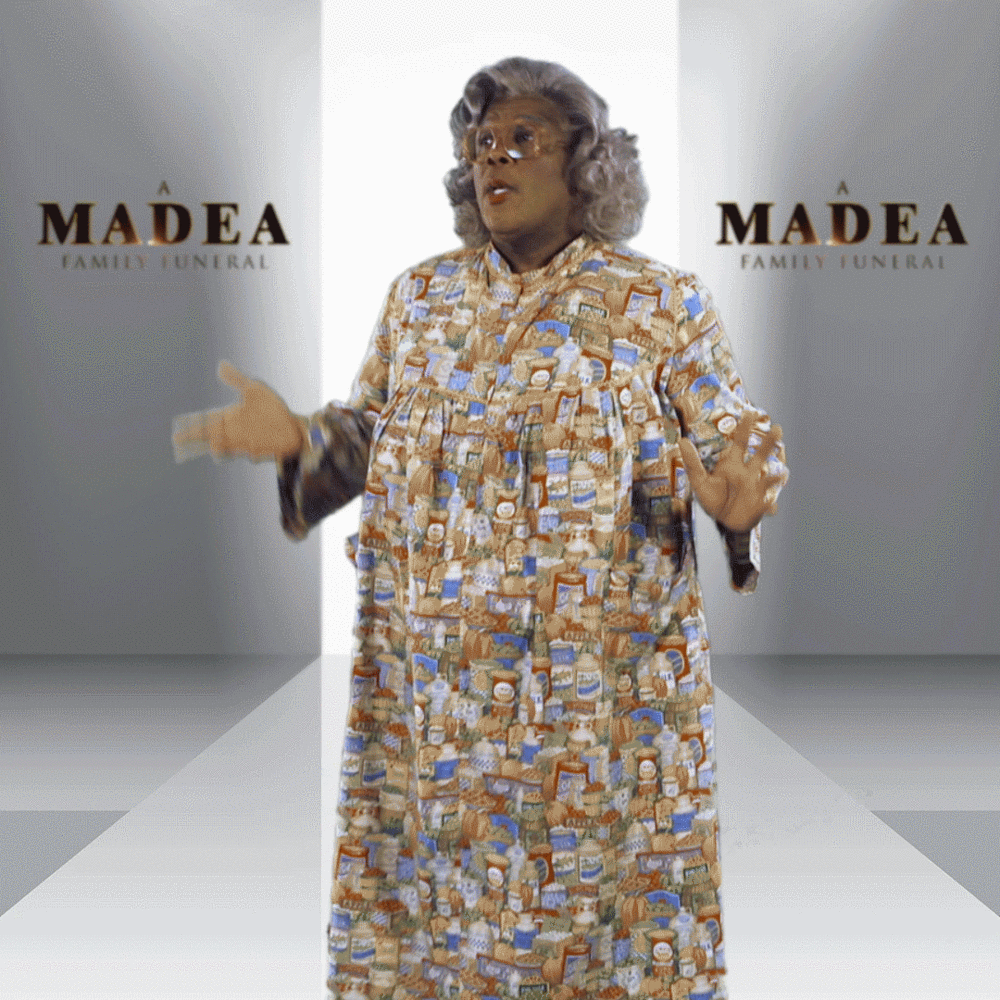 Rule 1: Comfort Is Key
Fashion is about looking good, but if you can't move around your day comfortably, there's no point. Luckily, Madea agrees. "If Madea loves one thing honey you know it's a muumuu. Yard work, church, the CLUB—I'm gonna be well-ventilated."

Rule 2: Invest in a Power Suit
"When Madea walks into a room, you know I've arrived." That's the kind of vibe you're going for, and you're not going to make it happen without a power suit in your wardrobe. "For all my dressy and special occasion needs, I look no further than my fabulousness skirt suit. This baby was made for me and all my curves, y'all."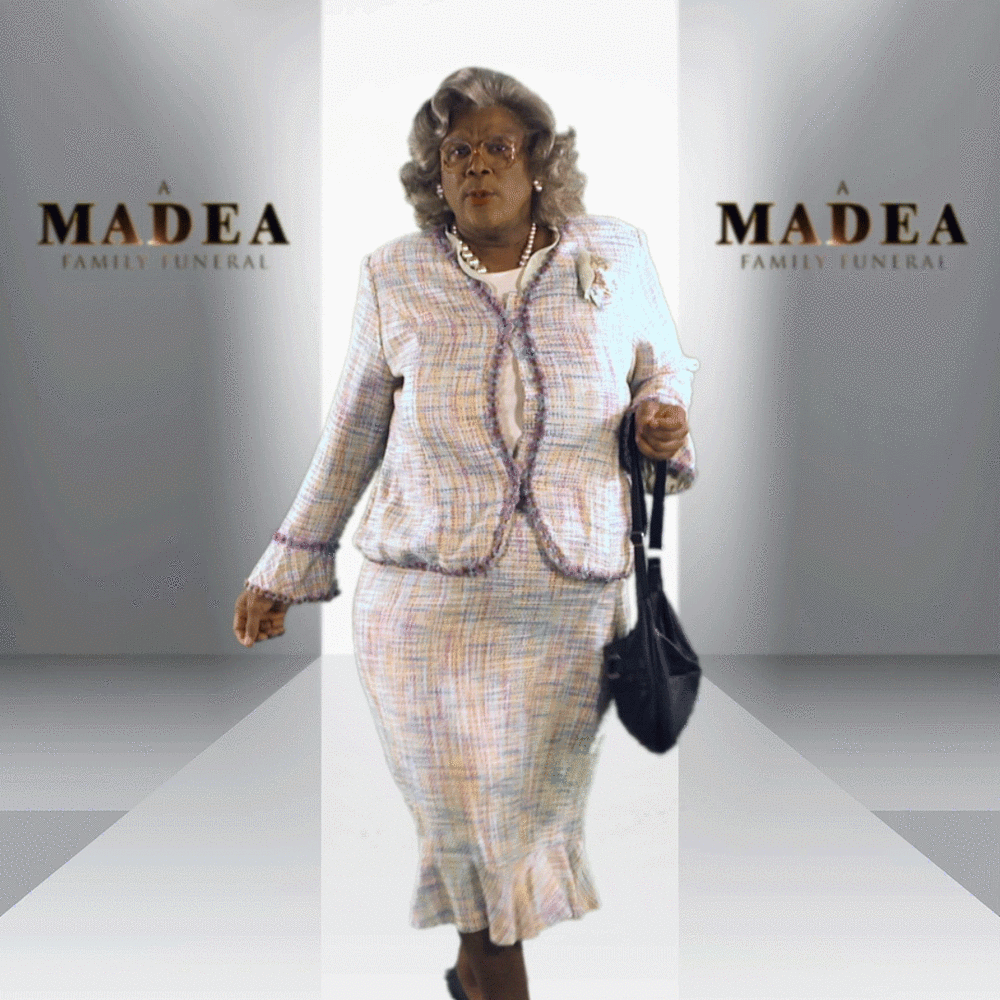 Rule 3: Have a Signature Jewelry Piece
"Haven't ya heard? A lady never leaves home without her pearls! Y'all already know I'm as classy as it gets, but these shiny beads add an effortless elegance to my everyday and special occasion looks—and my family has tons of those, so these ensure Madea always comes prepared." OK, so it may not be pearls for you, but it's really to your benefit to nail down a signature jewelry look that'll elevate your image.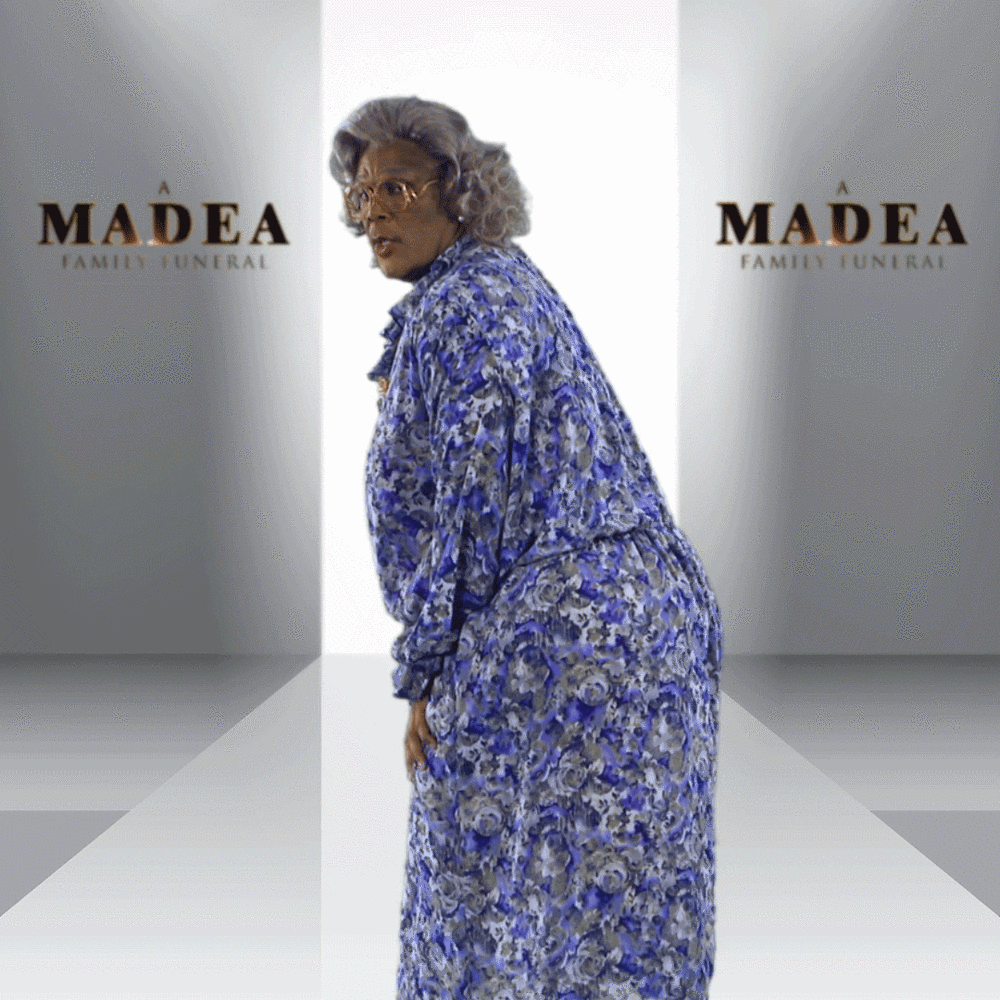 Rule 4: Patterns Are Your Friend
This season, leave your boring neutrals at home. Owning your fashion identity is all about pushing boundaries with fun prints and patterns. "Who is Madea without her floral muumuus? My dresses are loud, they please the crowd and they've all got it going on. I dress to please the Lord, y'all."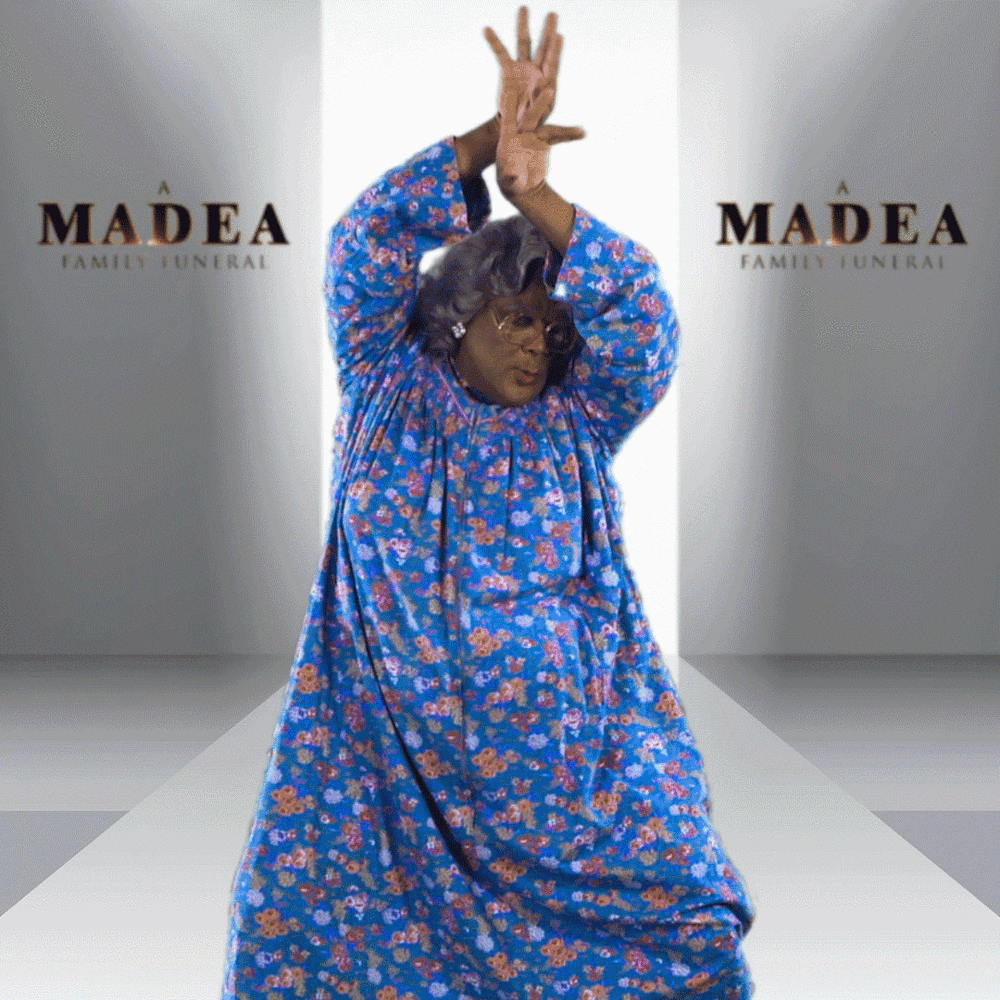 Rule 5: Try New Trends
Figuring out your signature style is a wonderful feeling, but it can also become stale if you don't mix it up and rotate in some new trends here and there. Need a recommendation? "I see all these women turning up the heat and working them puff-sleeve dresses into their wardrobe. It's about damn time they caught up to Madea Mabel Simmons!"
["source=eonline"]