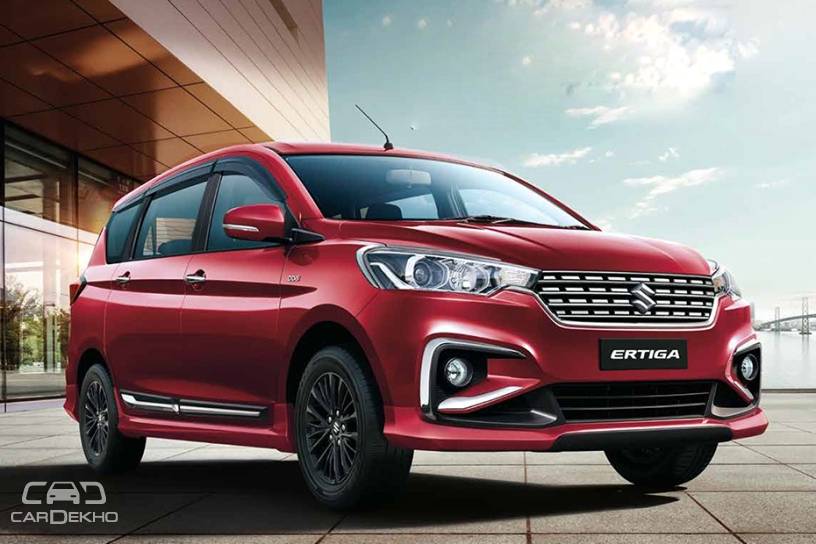 The 2018 Ertiga can be had with blacked out alloy wheels or stylised wheel covers
Maruti is offering chrome finished exterior accents and PU seat covers for a more upmarket feel
Those who want a predefined package can choose either the 'Ambitious' or 'Indulge' package
Although the new Maruti Suzuki Ertiga gets a decent amount of features right from the base variants, it misses out on some feel-good features like artificial leather seat covers for the sake of competitive pricing. But fret not, here's a list of official accessories that Maruti is offering with the second-gen Ertiga. These include styling packages which cover both the exterior and interior of the MPV along with a variety of car cleaning products that can be bought separately.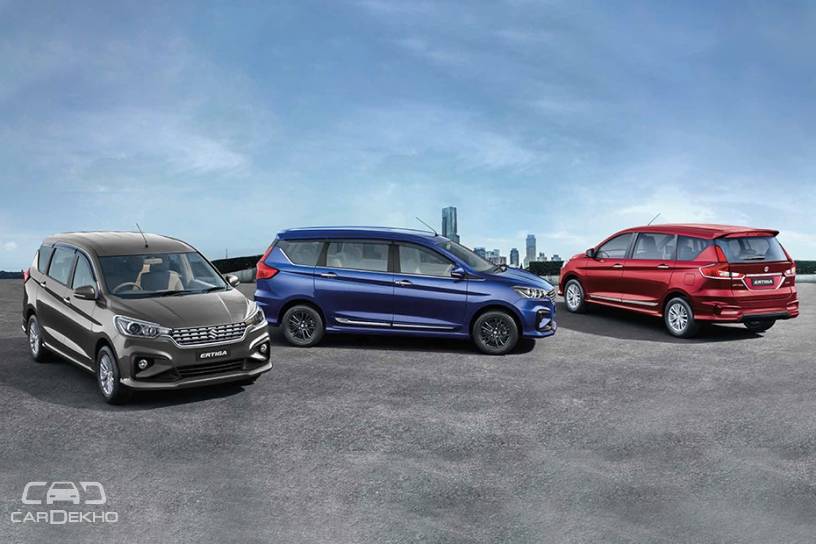 If you want your new Ertiga to look sporty, you can choose from front and rear lip spoilers, a roof mounted spoiler (Rs 4499) and side skirts (Rs 3199 to Rs 3799).
Other exterior updates include blacked out alloy wheels with pitchfork-shaped spokes for Rs 22,000 and wheel covers for Rs 1,600. These, paired with the above-mentioned exterior kit, can make the Ertiga look sporty. Although a blacked out grille would have complemented this body kit well, only the base variant of the Ertiga gets it. Prices of all the body kits are pegged at Rs 25,990.
If the above accessories don't suit your taste, you can opt from a list of chrome finished accessories like garnishes for the headlamp, fog lamp, tail lamp, rear bumper and the number plate. These bits and pieces are priced in the range of Rs 750 to Rs 3,799, which is quite acceptable for the added bling they offer.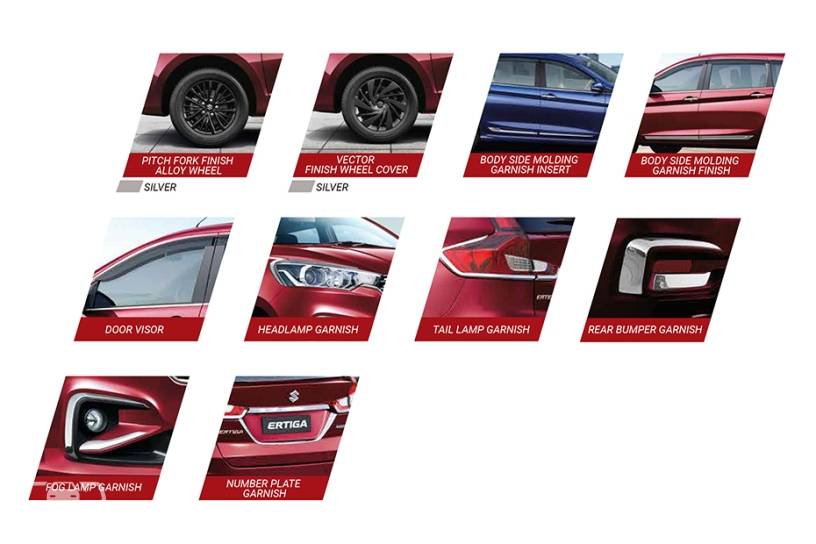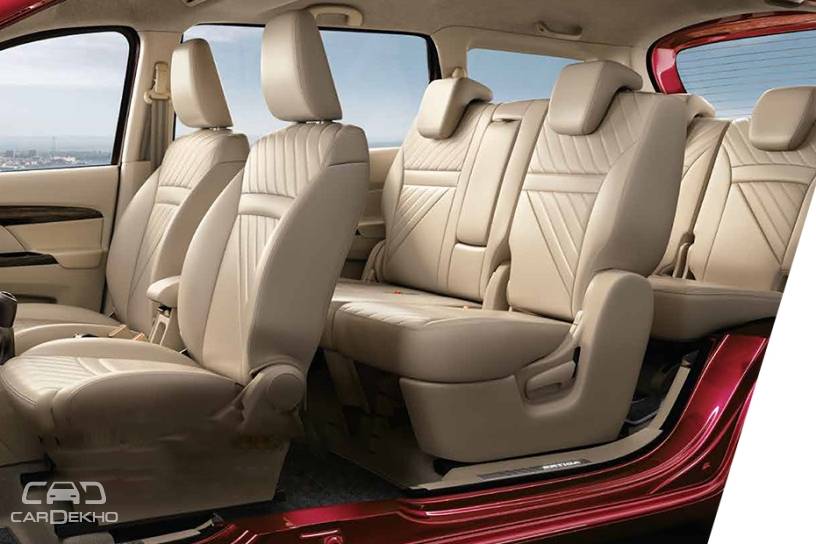 Interiors
None of the variants of the 2018 Ertiga are available with leather upholstery. However, you can have the seat covers finished in PU leather, Premium PU leather or PU and fabric upholstery. These range from Rs 8,870 to Rs 10,490, which is a good deal when you consider the fact that it covers all three rows.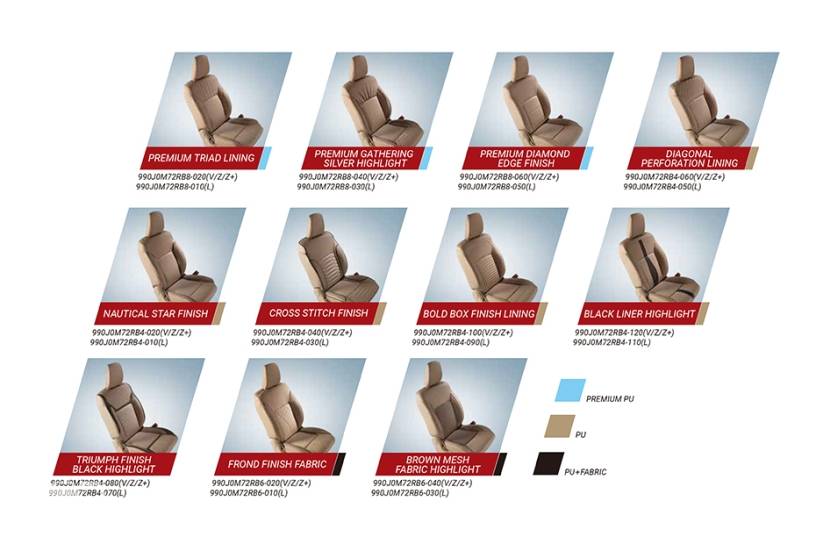 ["source=ndtv"]